What was once an emotionless, industrial open-plan setting has been turned around…
Clients are welcomed into a spacious, comfortable, reassuring environment.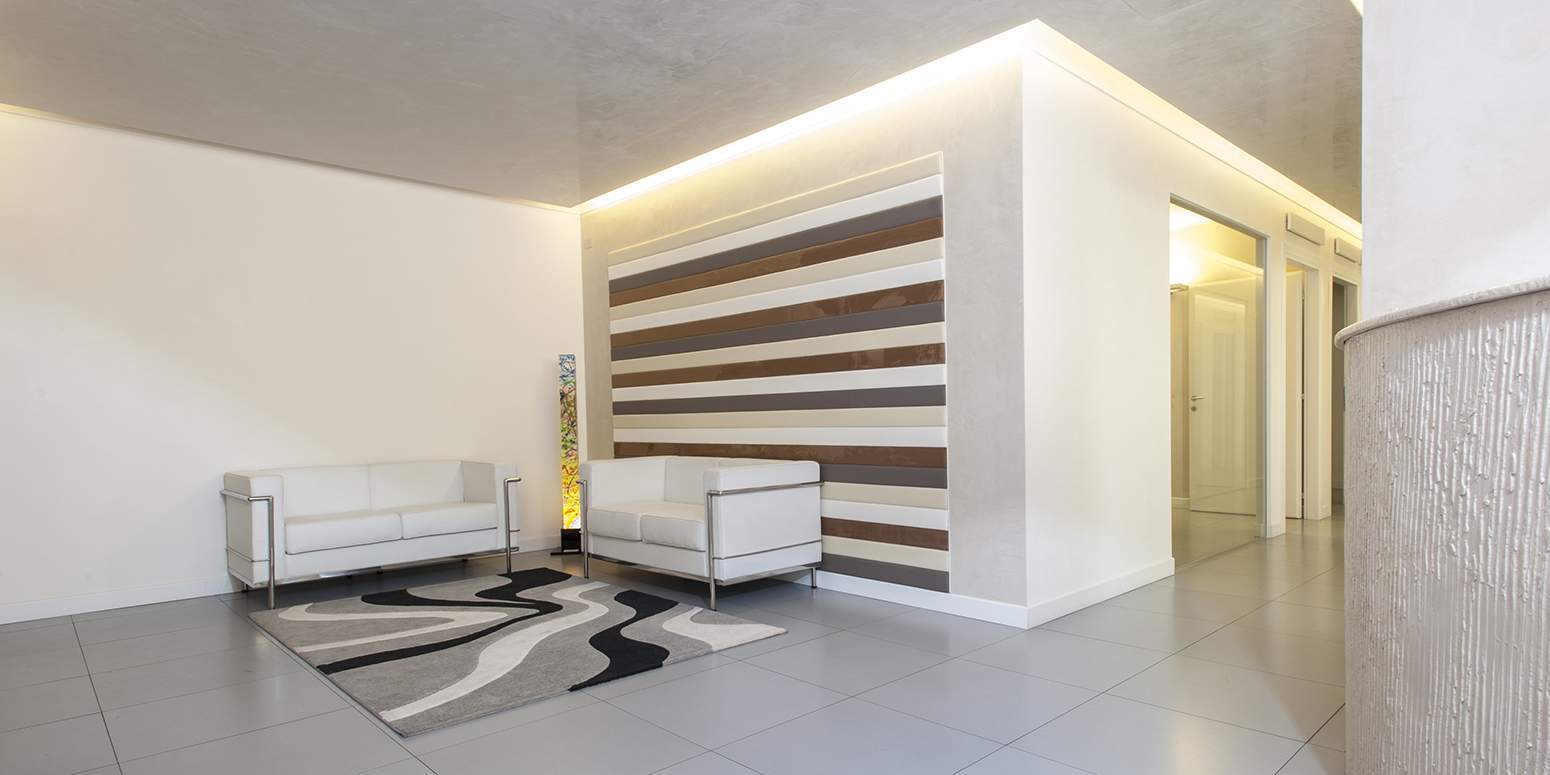 The wall facing the entrance is embellished with long panels covered in soft, delicately shaded nuances.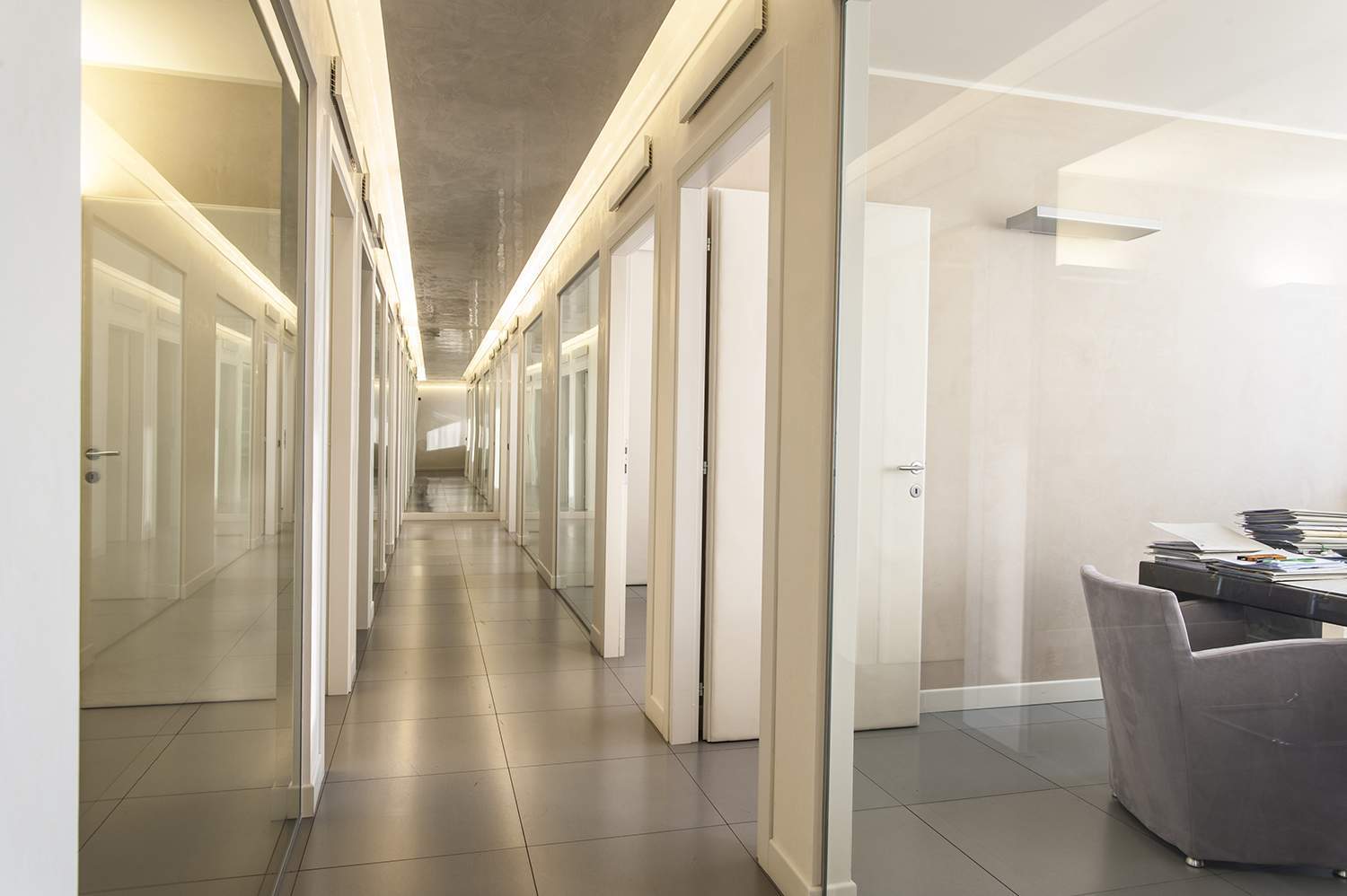 The luminous hallway the various areas branch off transmits part of the values the firm is founded on: willingness to listen, skill, punctuality, propriety and dedication.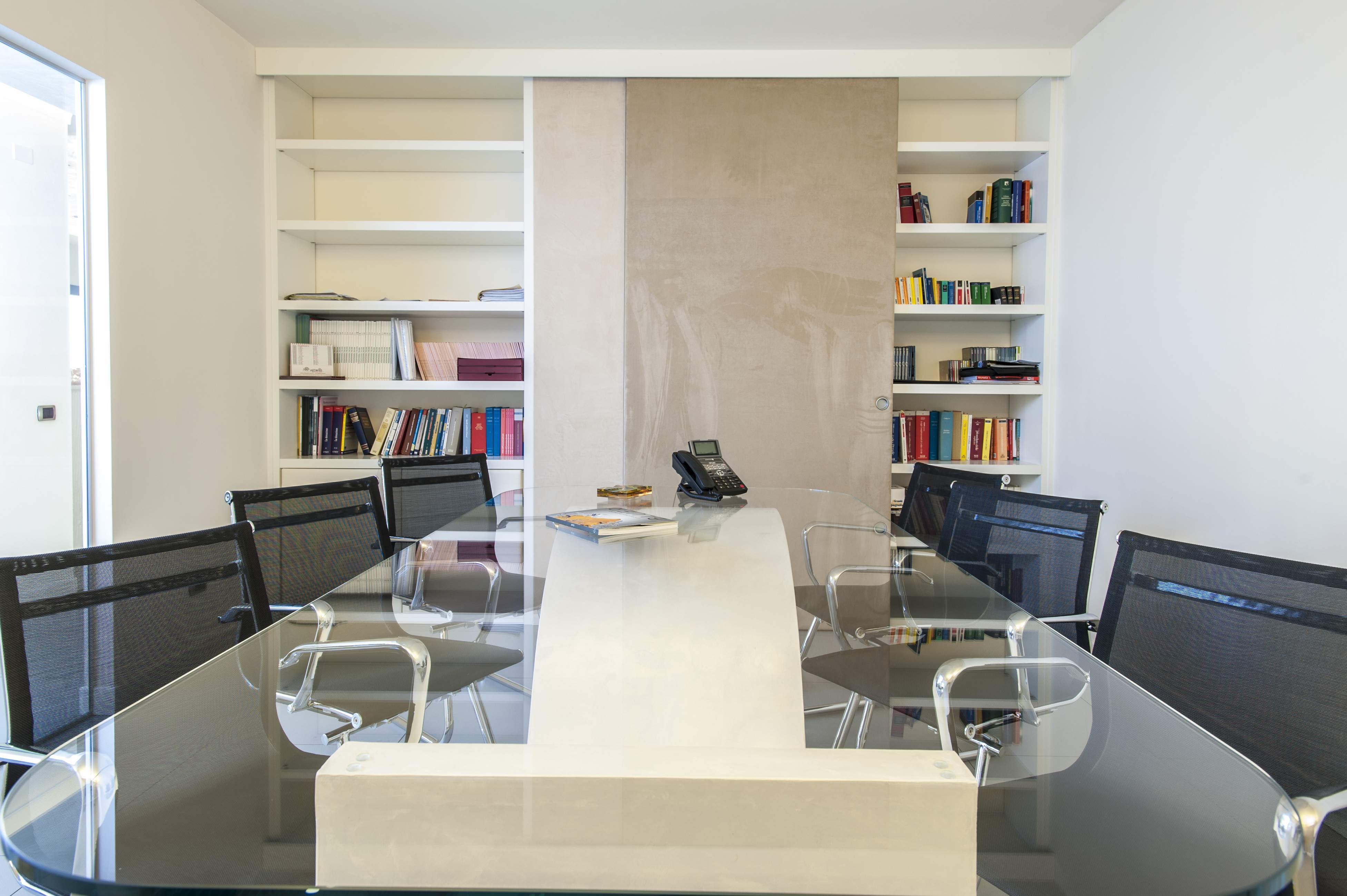 In this inviting setting, colours, materials and shapes come together to create a perfectly smooth ambience designed to put clients at their ease.
The colour scheme is predominantly white, complemented with a range of neutral shades.