Clients are welcomed into an exclusive environment with warm colours and soft lighting.
The setting is functional, yet at the same time boasts a sophisticated elegance, thanks to the mirrors that bring depth and a sense of space.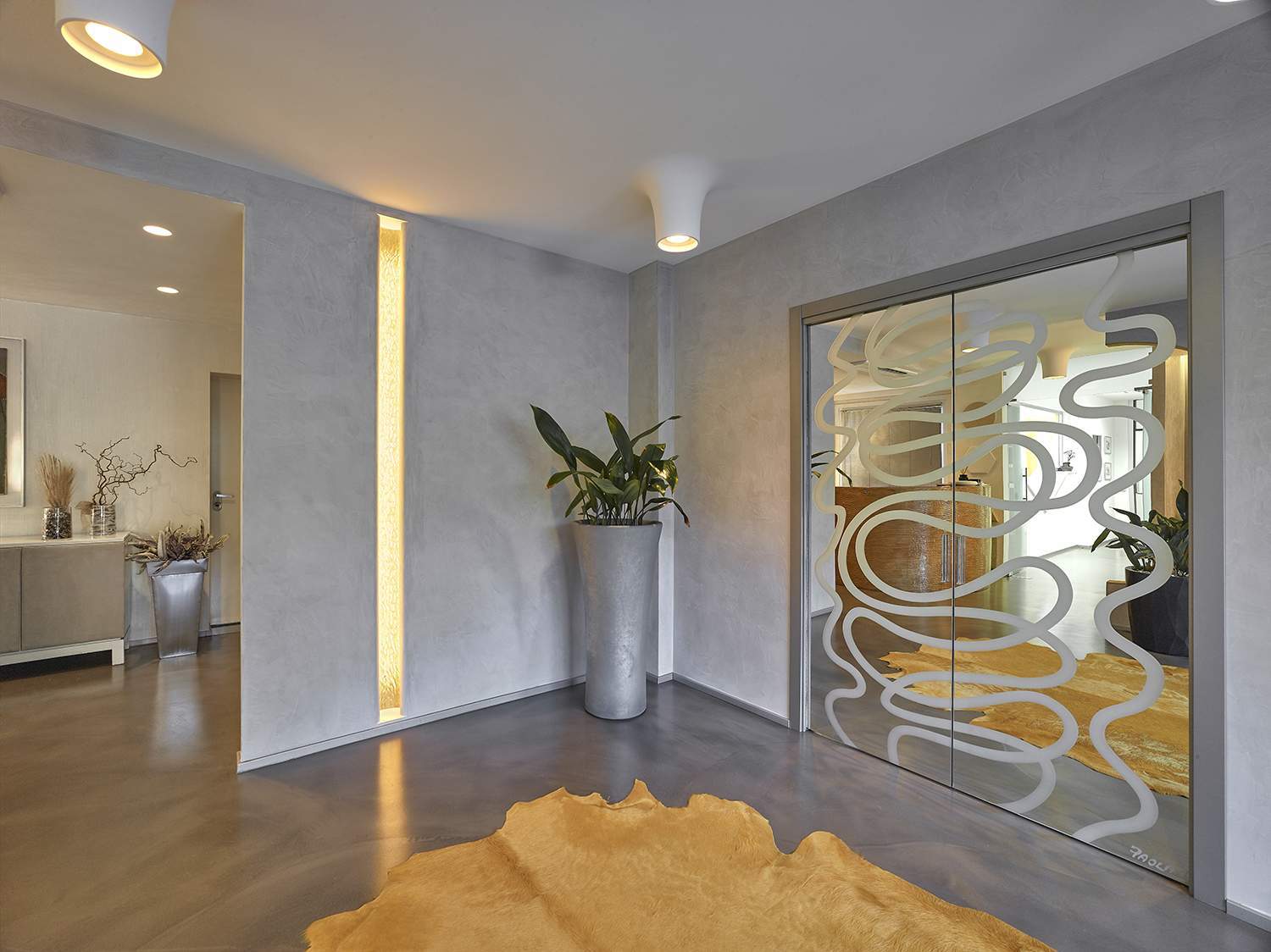 The rational furnishing approach shapes a simple yet elegant ambience, reminiscent of sophisticated French boiserie, given a functional, contemporary twist.
Waiting guests are accompanied by a TV screen set into a composition of wood panelling covered with luxury materials, creating a sense of continuity with the atmosphere of the entrance.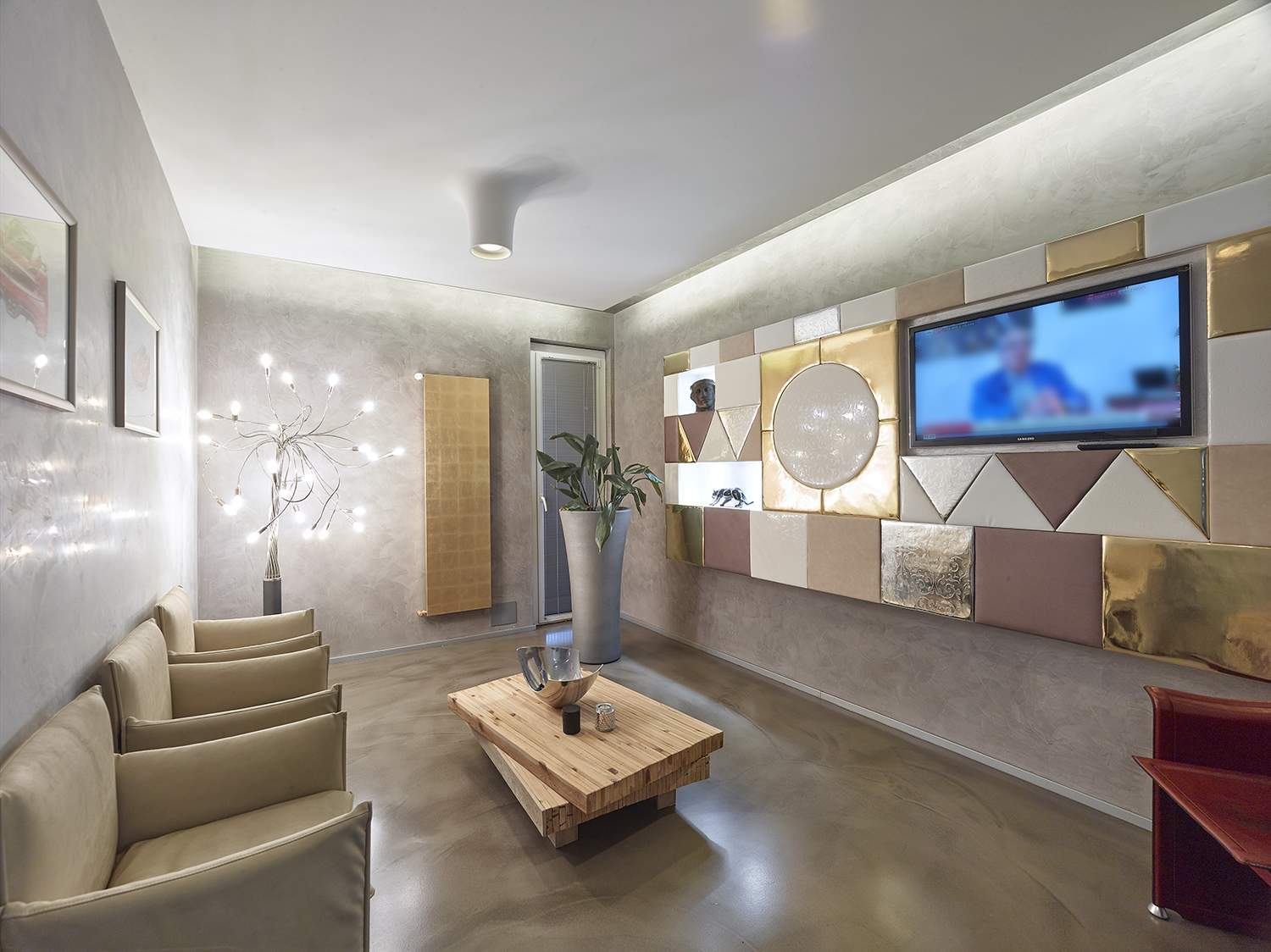 The refined, exclusive wall unit is enhanced with a series of illuminated niches.
The modular elements, in a variety of shapes, are entirely interchangeable and covered with exquisite materials.
The decoration of the mirror door softens the contours, for a smooth transition between the areas.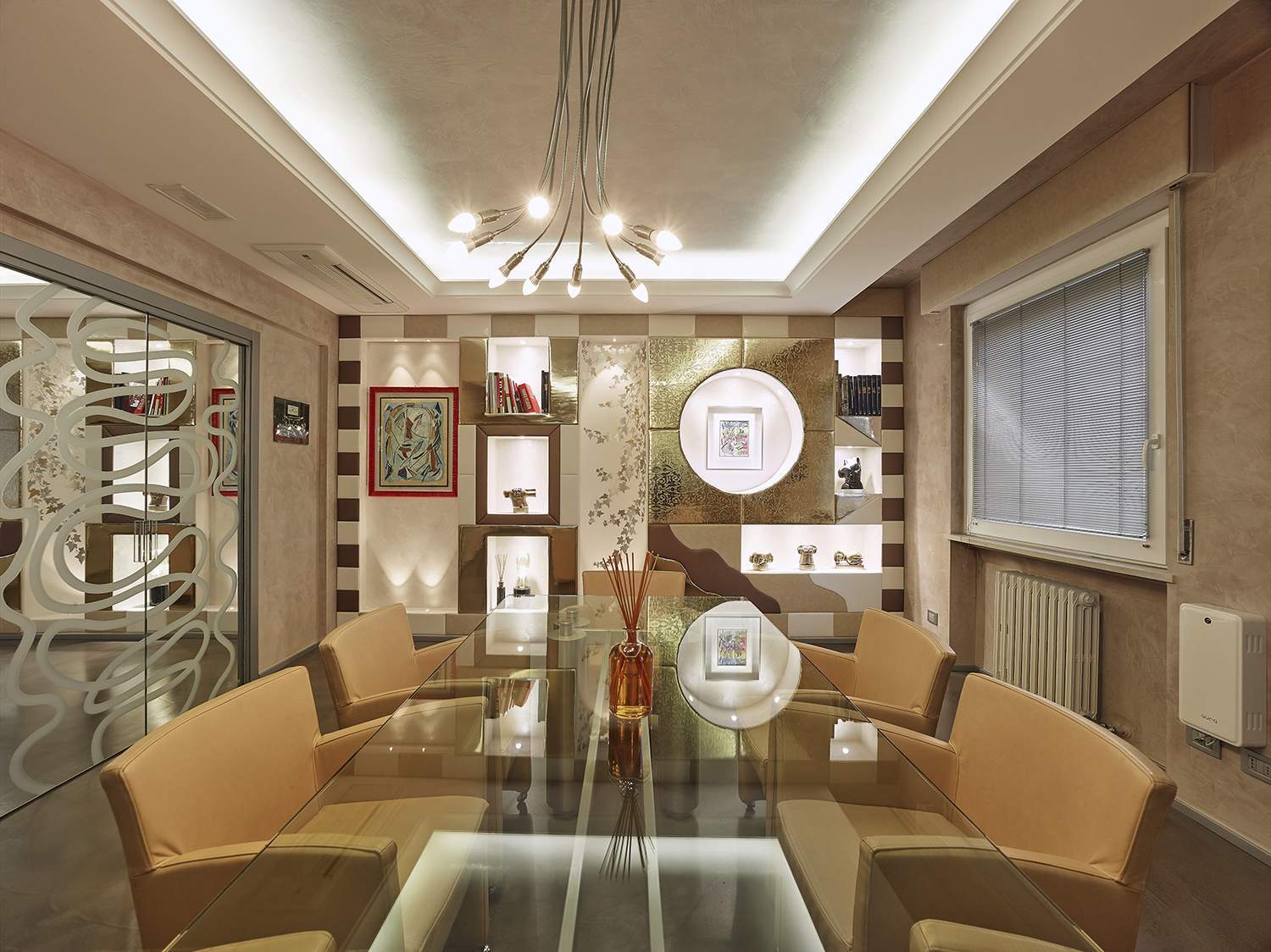 The spaces have been effectively divided by custom partitions.
The panelling has been covered with velvet materials, broken up by bright glass details.
The excellent acoustic insulation is complemented by a modern, elegant design.